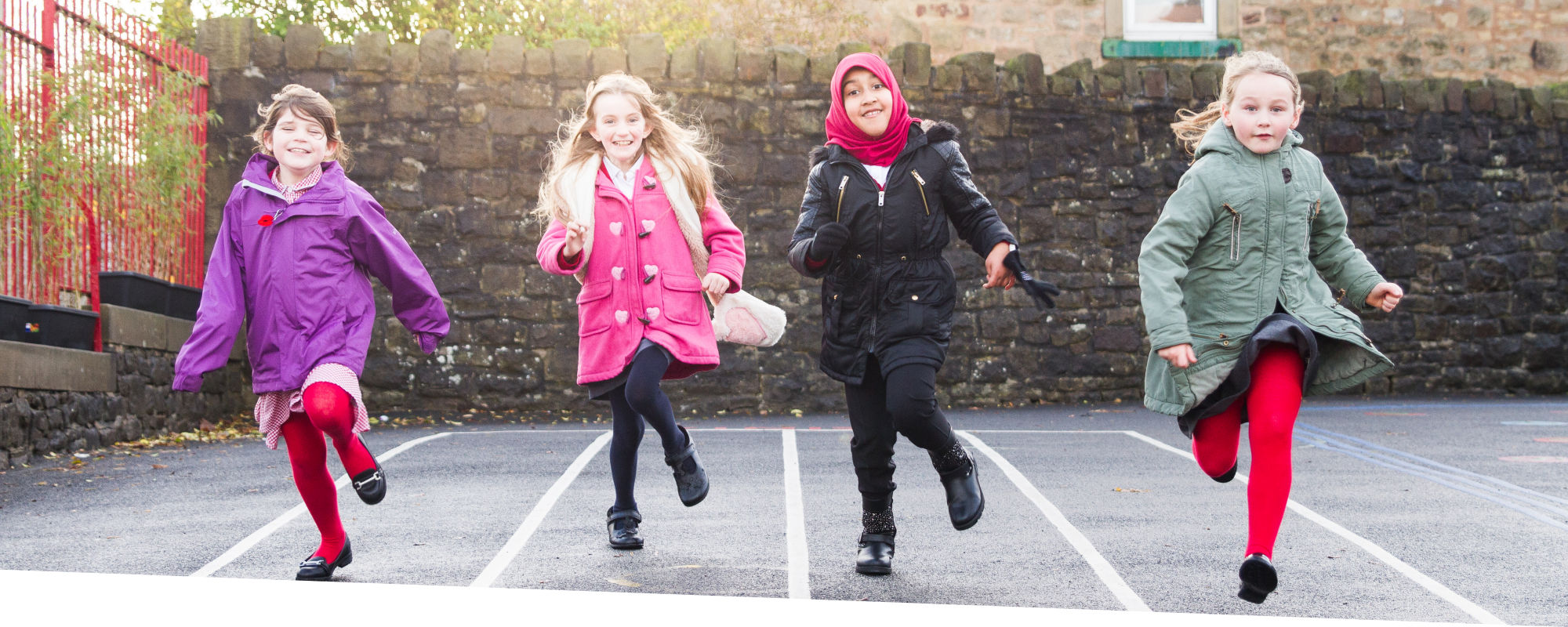 Join our Governing Body
Opportunities have arisen on the Governing Body
At Gisburn Road Community Primary School in Barnoldswick we nurture, inspire and challenge every child to have the confidence, skills and values to thrive and achieve, ensuring that – through our doors – a wealth of opportunity awaits!
The school motto is to 'dream it, believe it, achieve it' and we value respect, trust, honesty, friendship and perseverance. We are a dynamic school, very much looking to the future. Join us on our journey from good to outstanding.
You can see what happens each day in our school at gisburnroad.com/news
Key areas we've identified
Following a skills audit, and in order to ensure the delivery of the school improvement plan, we are looking for two people to join us, bringing experience in education and/or finance.
You will join an inspiring team that plays a key role in raising school standards and monitoring performance. You will hold senior leadership to account and make important decisions covering issues such as policy making, site management, the school's budget and the curriculum.
Who we are looking for
If you:
Have skills or experience in education, finance, monitoring and evaulation or on the board of an organisation (see below).
Want to make a positive difference to the education of local children
Can get on with other people and work as part of a team
Have some time to spare to attend meetings, visit school and to read necessary papers
Are ready to learn and open to new ideas
Are willing to put something into your local community
…we would like to hear from you.
The Governing body is a voluntary group that aims to reflect the local community, so we welcome applications from all who feel they bring the skills we've identified. Being a Governor at Gisburn Road involves volunteering at least 15 hours of your time each term, so this opportunity would particularly suit a retired person or someone who is committed to giving something back to their community through volunteering their time and experience alongside their work.
In volunteering your time you are making a positive contribution to the school's success and therefore having a positive impact on the lives of pupils, teachers and the local community. Also the role can help you to transfer your skills into other areas of your life. We are committed to providing a friendly induction, training and development to make sure you are fully equipped to carry out the role successfully.
Skills and experience
Financial experience
Scrutinising financial plans and management of budgets
Financial planning/management
Experience of procurement/purchasing
Experience of Financial planning in an educational setting
Company board or charity governance
Professional leadership and change management
Education background and understanding of current educational landscape
Analysing school performance and pupil progress data
Ability to analyse data
Ability to question and challenge
Links with the community and local business
How to apply
Please apply by writing to our Chair of Governors, Miss Caron Longden
Letter
Send your letter to:
Gisburn Road Community Primary School
BARNOLDSWICK
BB18 5LS
Questions?
If you have any questions, please contact the school and we will get back to you:
Contact the school
Background
How the Governing Body makes a difference
In recent years a new headteacher has been appointed by the Governing Body, a legacy of weak teaching throughout the school has been eliminated and new staff appointed with the same drive and determination to raise achievement and enhance life chances for all pupils.
As OFSTED identified, 'The actions taken by the highly determined Headteacher, with the strong support of senior staff and governors have led to the elimination of weak teaching and ensured teaching across the school is now good.'
The school's senior leadership team has now been further strengthened by the recent appointment of an outstanding Deputy Headteacher, a process which involved all Governors in 2016. Her impact in moving the teaching profile from Good to Outstanding is already visible in lessons.
The Governing Body of the school takes decisive action in providing good support for the school but also providing a very good level of challenge. We are proactive and are involved in monitoring and evaluating the school's performance.
'Governance is strong both in supporting and also in holding the school to account' (OFSTED 2015)
A robust monitoring and evaluation schedule is in place to support the school improvement plan, ensuring the school moves forward at a rapid pace. Governors are involved at every stage through walkthroughs, meetings with subject leaders, pupil conferencing and Governor committee meetings.  Meetings are effective, both supportive and challenging, with governors asking probing questions holding the headteacher and the senior leadership team to account.  The findings of the monitoring are evaluated through highly productive senior leadership meetings, next steps identified and a training programme designed. Our evaluations of teaching and learning are shared with governors through our standard and effectiveness committee.
OFSTED stated in their 2015 report, 'The accurate monitoring of teaching and learning with prompt action taken to address identified weaknesses has been one of the keys to the schools success.'
Our key school improvement priorities
Achievement of Pupils
To accelerate pupil achievement so that pupils make above expected progress from their starting points in reading, writing, GPS and mathematics
Teaching, Learning & Assessment
The quality of teaching, learning and assessment over time is outstanding and is never less than consistently good
Leadership and Management
To further strengthen Leadership and Management including Governance
Personal Development, Behaviour and Welfare
Behaviour for Learning is at least good and moving towards outstanding
Being a Governor
Message from Caron, Chair of Governors
The Governing body is made up of a team of volunteers. We have volunteers representing parents, staff, local authority and community. We work together as a group in a strategic role to oversee the direction and leadership of the School for which the Governing body is legally accountable. The Headteacher and the Senior Leadership team manage the school on a day-to-day basis and the governors meet regularly to look at specific projects, developments and to monitor the work of the school….
Full message from our Chair of Governors
Caron Longden
Chair of Governors
Principles we follow
Selflessness
Holders of public office should act solely in terms of the public interest. They should not do so in order to gain financial or other benefits for themselves, their family or their friends.
Integrity
Holders of public office should not place themselves under any financial or other obligation to outside individuals or organisations that might seek to influence them in the performance of their official duties.
Objectivity
In carrying out public business, including making public appointments, awarding contracts, or recommending individuals for rewards and benefits, holders of public office should make choices on merit.
Accountability
Holders of public office are accountable for their decisions and actions to the public and must submit themselves to whatever scrutiny is appropriate to their office.
Openness
Holders of public office should be as open as possible about all the decisions and actions that they take. They should give reasons for their decisions and restrict information only when the wider public interest clearly demands it.
Honesty
Holders of public office have a duty to declare any private interests relating to their public duties and to take steps to resolve any conflicts arising in a way that protects the public interest.
Leadership
Holders of public office should promote and support these principles by leadership and example.
More about our Governors
Governance Handbook