As a Community Primary School, the involvement of our local community in school life is paramount and is another of our strengths.
Barnoldswick is a small town on the border of Lancashire and Yorkshire, near Skipton. The town dates back to Anglo-Saxon times and has a current population of 11,000.
The town dates back to the Domesday Book, under the name Bernulfsuuic, and remained a small farming town until the arrival of the Leeds-Liverpool Canal in the early 19th century. The canal, coupled with the growth in railway, led to Barnoldswick becoming a major Yorkshire cotton town during the 19th century, with 13 cotton mills in operation.
Known locally as "Barlick" it is a very attractive, friendly market town with a rich industrial heritage. Although industry has been important to the growth of the town, the town is surrounded by beautiful countryside, overlooking the Yorkshire Dales. From the school you can see the Yorkshire Three Peaks, Malham Cove and moors above Ribblesdale, Airedale and Wharfedale.
Today, the town is home to Silentnight Beds, the UK's largest bed manufacturer, and two Rolls Royce aero engine factories, which opened in 1943. Thanks to the historic need to maintain those looms and steam engines, engineering is the bedrock of the local skillset - Hope Technology make mountain bike components in the town and there are many specialist companies supplying the aerospace sector. Barnoldswick is the birthplace of the safety surfacing laid in pretty much every playground in the country and the town also boasts a growing digital and marketing sector. Together with the surrounding villages that lie in West Craven, there are also several companies at the forefront of the healthcare, hospitality and events trades.
At the very heart of the community for 110 years, Gisburn Road School was built by West Riding County Council in 1907. In 1974 it transferred to Lancashire County Council and continues to improve, giving local children the very best start in life. We have links with local business, culture and heritage, ensuring our pupils are given the best that this fabulous town has to offer.
Our pupils in their red jumpers are known around the town for being active citizens. Our parents, grandparents and extended family members are very supportive of the school's work. We encourage parents to join in school life, hosting shared learning experiences, assemblies and plays on a termly basis.
We work with various local businesses to add value to our pupils' experiences, including both trips to their premises and inviting staff into school to share skills.
Recent examples include running a digital skills course, an enterprise market stall challenge and horticulture sales from the school allotment.
Our governors regularly review engagement with local businesses and consider the future employment needs of local children.
Year 6 pupils visit residents of Cravenside Home for the Elderly, which is on the other side of the Town Green to our school.
Members of the Barnoldswick in Bloom group regularly visit school to run assemblies and hands-on planting events.
Our children also help on Barnoldswick in Bloom volunteer days around town, including the Town Square gardens and Greenberfield Locks (in partnership with the Canal and River Trust).
Environment and conservation
Gisburn Road pupils and parents litter pick in Valley Gardens every day. Our volunteer group has collected over 20,000 pieces of litter since January 2020!
We help with hedge trimming, path clearance, tree planting, bridge maintenance and work to increase the biodiversity of the woodland and mill race areas.
One of our parents also walks the beck every month to clear out litter and rubbish, reducing the amound of plastic waste that finds its way into the River Ribble and eventually the Irish Sea ad Atlantic Ocean.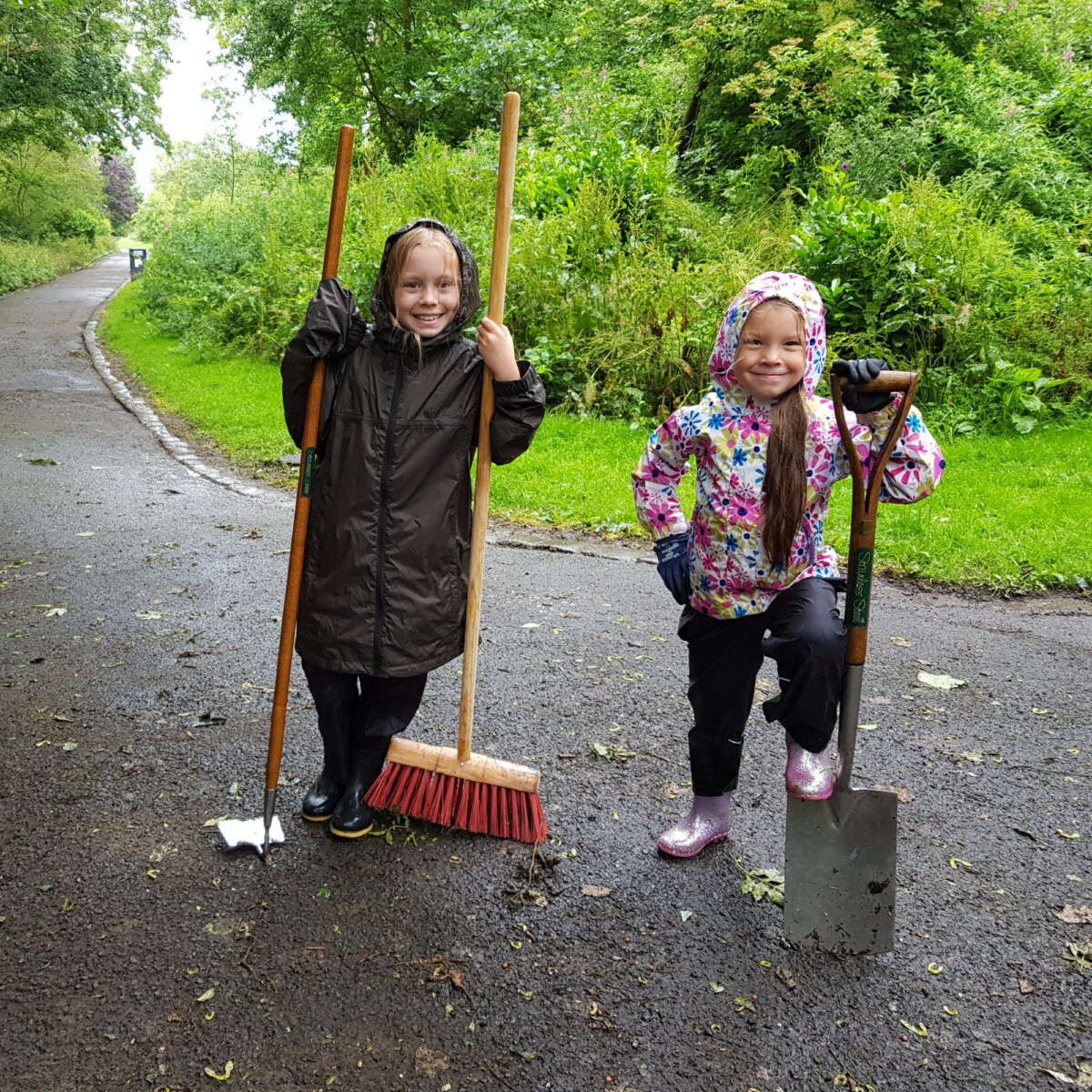 Each year we dance on the Town Square and also for residents of Cravenside Home for the Elderly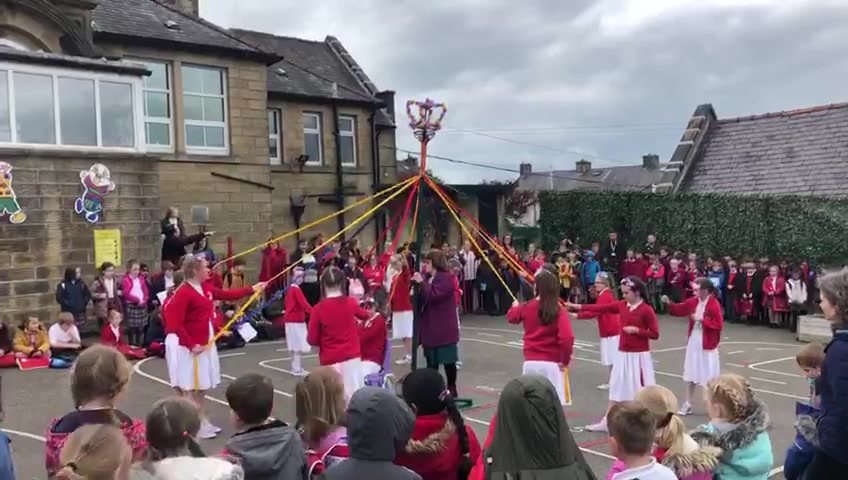 Our pupils progress to numerous local secondary schools, including West Craven High School, Clitheroe Royal Grammar School, Skipton Girls' High School and Ermysted's Grammar School in Skipton.
We are still collecting material for this section so that we can showcase some examples of where life can take you when you dream it, believe it, achieve it!
"My name is Aliza, I started Gisburn Road in Preschool and left in 2015 after finishing Year 6. The best years I had were year 4 and 6, I just remember them being fun. I want to work as a social worker or a teacher when I'm older."
Aliza
"I liked school as a whole – the values, the art lessons, the variety. I remember we all enjoyed lessons. We looked forward to all of them, not just one particular lesson. I want to work in the Art Field or teaching when in the future, maybe travel to South Korea or Japan to teach English. Coming to Gisburn Road was the best part of my life."
Crystal, 2015 Leaver
"My main memories are all the songs we sung in assemblies and the teachers that helped me overcome shyness. Coming to Gisburn Road has helped me hugely with my communication."
Aisha, 2015 Leaver
"My name is Hannah, I left Gisburn Road School in 2015 after going all the way through from Preschool to Year 6. My favourite memories were the plays we put on, especially Macbeth that we did in Year 6. In the future, I want to work in psychology or therapy with young people and help people like I was helped during my time at Gisburn Road. I really enjoyed my time here."
Hannah

We support Bosom Friends. A charity supporting people affected by cancer in the Pendle, Ribble Valley, and Craven areas.
We also raise money for comic relief, children in need and sport relief.