What we intend through this curriculum
In their music lessons pupils use their voices expressively and creatively by singing songs and speaking chants and rhymes.
Assemblies will also provide an opportunity to practise singing along with our school choir.
Pupils will also be taught to play a variety of instruments musically and encouraged to play together in ensemble groups, including the ukulele.
The children enjoy weekly music assemblies and class workshops with a local professional musician.
We encourage listening to a wide range of music with concentration and understanding.
Music is an exciting part of the curriculum at Gisburn Road and children have a range of opportunities throughout school to discover and develop their creative musical abilities.
At Gisburn Road, music is taught through a creative curriculum, where it may not be a focus in one topic but will take a higher priority in a different topic.
Some examples of creative cross curricular music opportunities include:
'The School Song' written by Gisburn Road Primary School 2018 Leavers. The children worked Mr Gilmour (local teacher and musician) to write this song.
Music in History: For remembrance week, Year 4 used one of our assembly songs to write a song about the war.
Golden time opportunities (frequently changed), including sing around the piano with Mr Browne or drumming and African songs with Mrs Baptie.
Singing with Mathematics with David Godfrey as part of 'Number Fun'.
Outreach workshops from Blackburn Cathedral, as part of our commitment to the Sing Together project (KS2).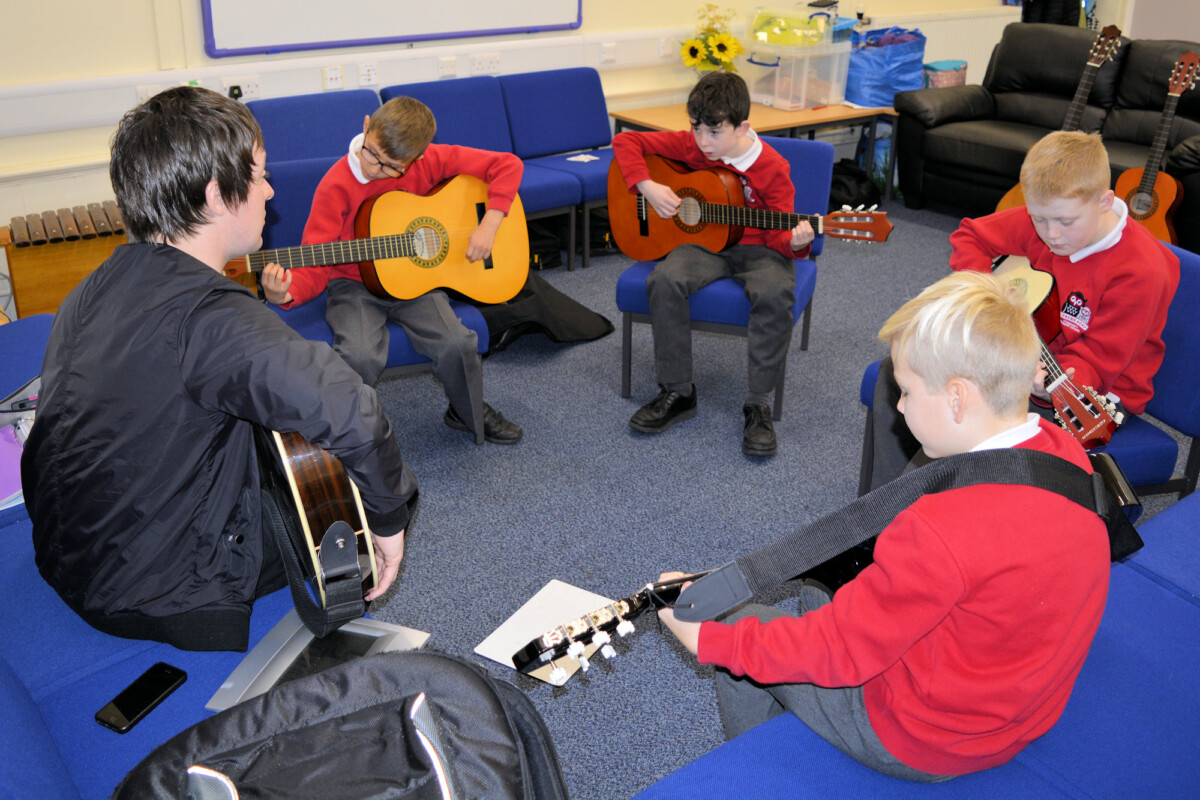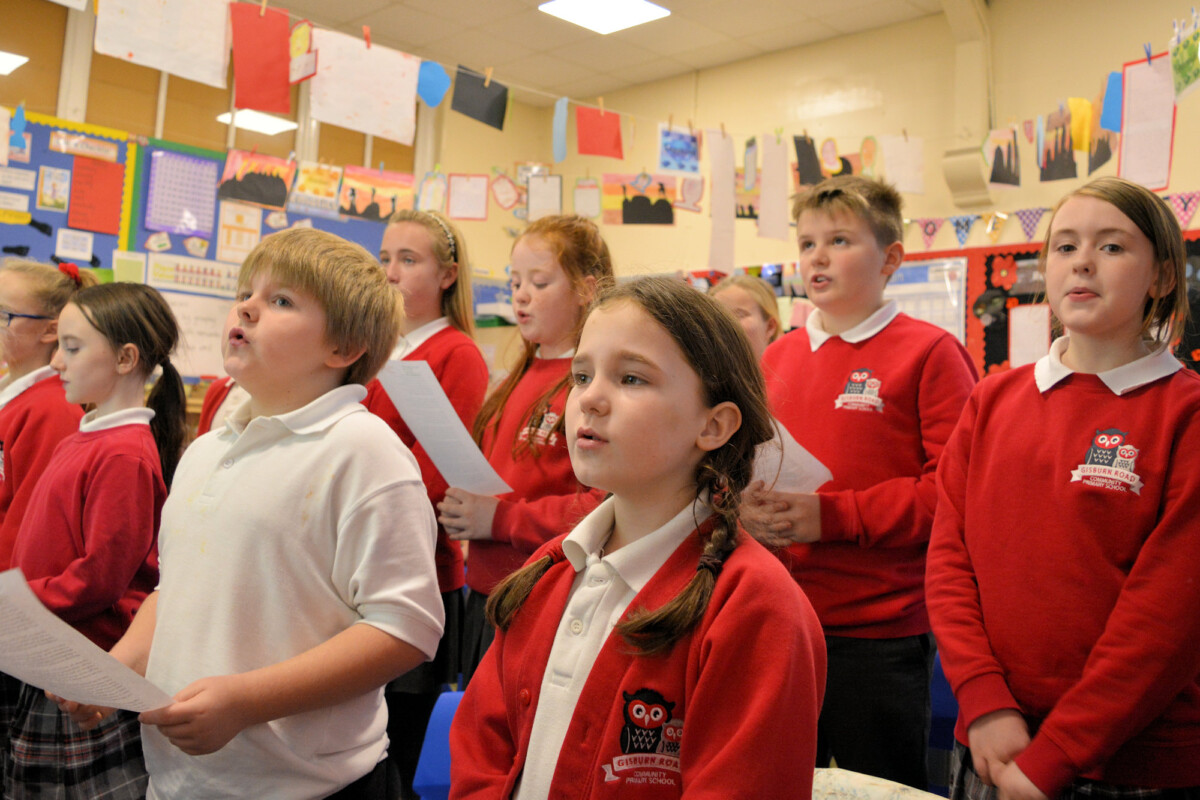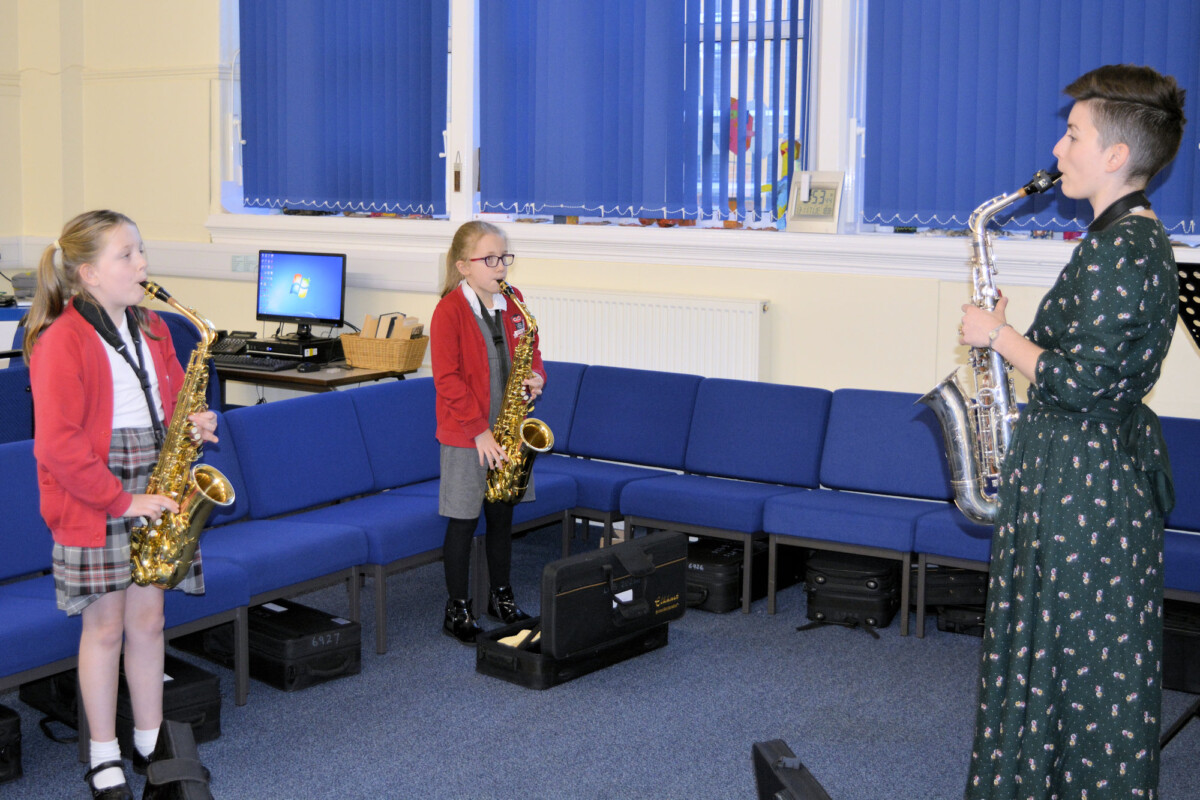 Mr Gilmore (local teacher and musician) leads an innovative and exciting singing assembly each week; providing the children with musical history, background and an opportunity to join in with singing as a whole school experience. This weekly session is greatly looked forward to by children in all year groups.
Instrument lessons and Choir
Once children reach KS2, they are given opportunities to learn a musical instrument. We currently offer a range of woodwind instruments (Miss Pecker) and guitar (Mr Gilmour). We also offer KS2 children the opportunity to join our school choir, led by Miss Tyson and Mrs Baptie. This provides children the opportunity to take part in a range of singing events which vary each year. These provide fantastic opportunities for children to sing with other schools, develop confidence and create memories which they will never forget.