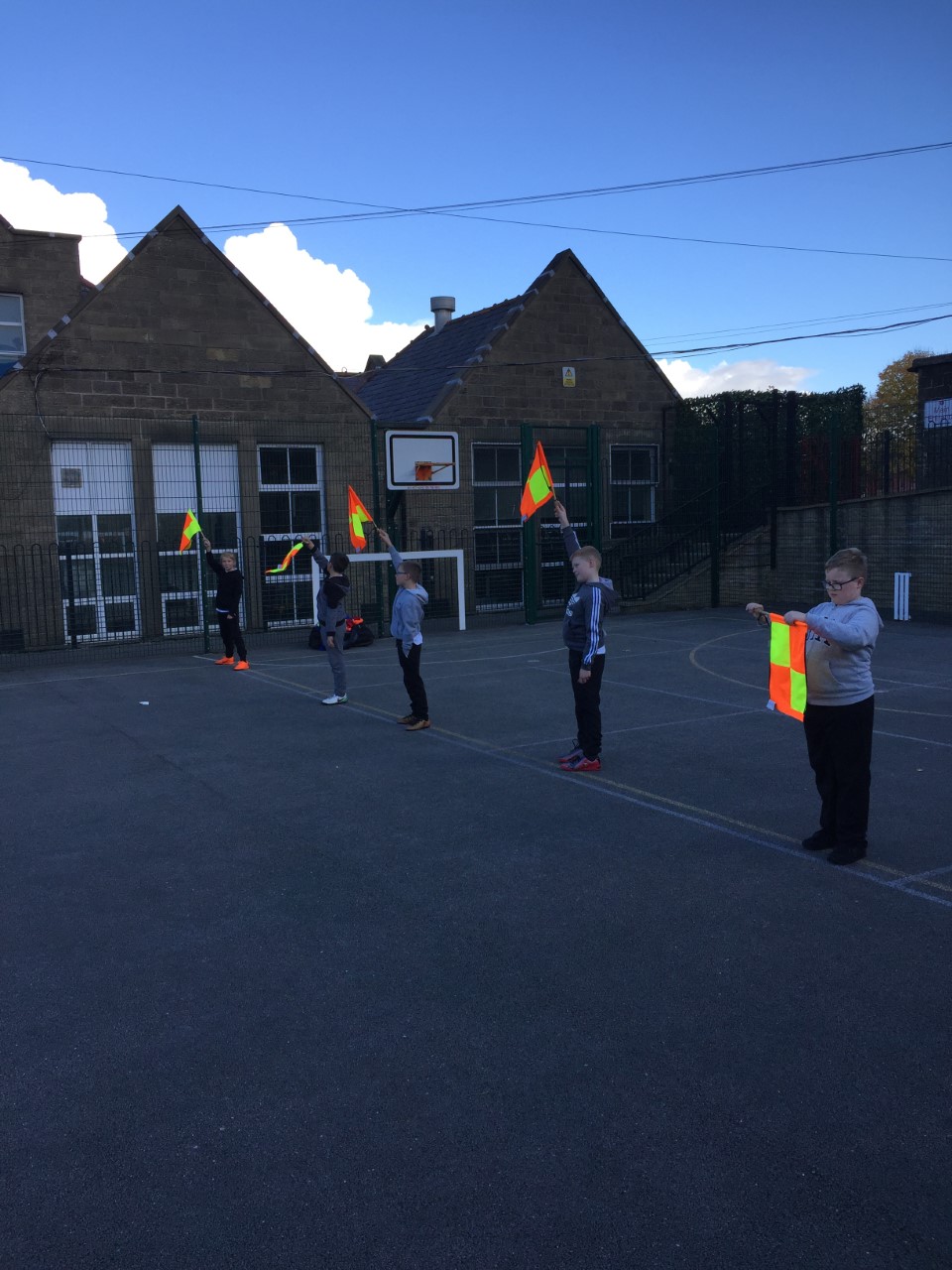 Year 5 and Year 6 Mini Whistlers Course
Year 5/6 Mini Whistlers Course in partnership with Lancashire FA
On Monday afternoon, some of our Year 5/6 children underwent some football referee training in partnership with the Lancashire Football Association. The children learnt the key rules to being a referee, what a referee might wear or needs to remember on the day of a game, the correct signs they need to use and also how to use a flag correctly when being a referee's assistant. The children had a great time and now feel confident to be able to officiate some dinner and break time games. Thank you to Lewis from the Lancashire Football Association for training our referees this afternoon.