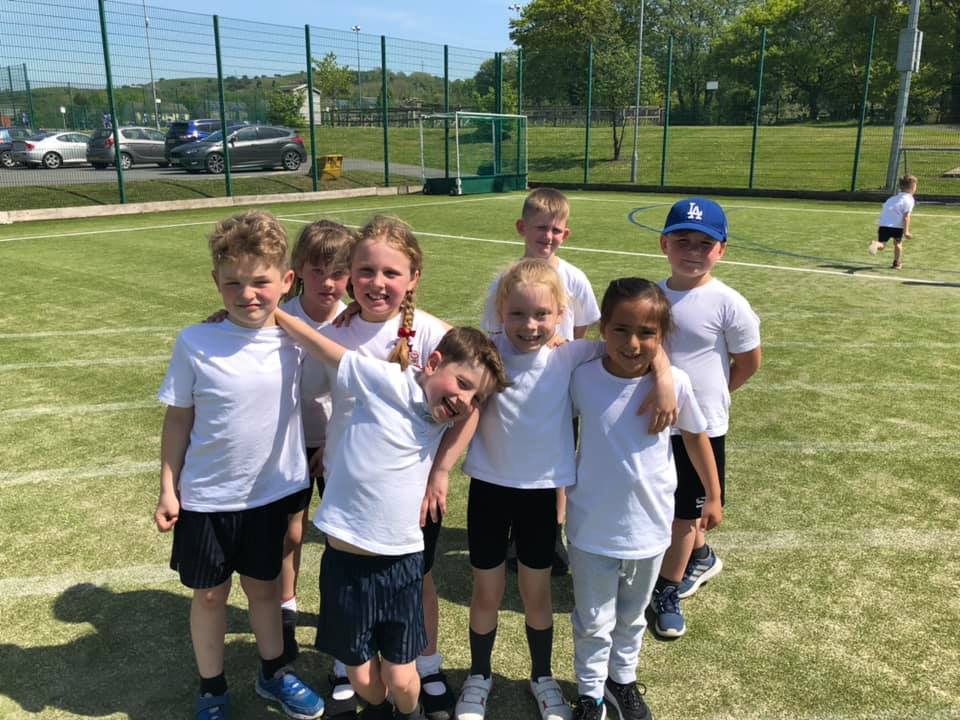 KS1 Athletics Festival @ Pendle Vale College
Well done to our Year 2 Athletes who had a fantastic time on Tuesday afternoon at Pendle Vale College. Despite the extremely warm weather, the children all tried their best throughout and recorded some fantastic individual and team scores. The children won the relay race, standing long jump and the speed bounce when competing against the other schools in attendance. The children all did fantastic throughout and showed a lot of promise for future competitions.
Team: Bradley, Ebony, Isabella, Logan, Pippa, Ruby, Bertie and Charlie.